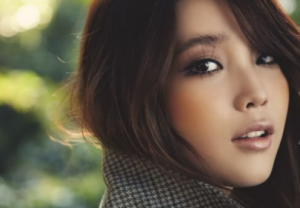 Thanks to the rising beauty standards and the entry of social media, plastic surgery is an industry that will not disappear anytime soon.
As per the American Society of Plastic Surgeons, there was a 3% growth rate in cosmetic procedures compared to 2015, and it is no secret that South Korea is one of the countries leading today when it comes to medical tourism.
With such a global demand for plastic surgery, it is not surprising that foreigners shift their attention to Korea to find the specialist they need.
The primary purpose why they look into other countries to get plastic surgery is because they seek the affordability of the service without risking the quality of work. 
In Korea, there is not a single stigma to plastic surgery. In fact, most parents in the middle to upper class encourage and even offer this as an 18th birthday gift for their daughters. Men can also freely get a procedure done without feeling ashamed . 
If you want to know why plastic surgery in Korea became a hotspot for medical tourism, here are six reasons below:
As the market is competitive there, costs are lower compared to the procedures carried out in other countries. 

They offer several types of procedures and treatments within the realm of plastic surgery right from hair restoration procedures to liposuction procedures involving the arms, thighs, and belly.

There is a wide range of services which anybody can avail at an affordable package. 

South Korea spares no expense in ensuring their patient get the treatment and results they desire by utilizing state of the art equipment. 

They have skillful practitioners and the top surgeons are certified by the Korean Board of Plastic Surgery.

South Korea is accessible by flight from just about anywhere in the world. 

Every surgery package involves pre-operative care, tests, surgical or non-surgical treatment and procedures, and postoperative care to patients, with no hidden charges.
Here are the top seven plastic surgeries popularly sought after by many foreigners and Koreans alike. 
Rhinoplasty
While the main goal of rhinoplasty in the West is to achieve a smaller-looking nose, Korea uses this procedure to enhance the nose bridge. In this method, cartilage is often taken from the patient's ribs or ears which will then be used to form the desired nose shape.
Eye-Widening Surgery (Epicanthoplasty)
This procedure is favorable for people who want to change the shape of their eyes. To make the eyes appear different or bigger, the surgeon will create tiny incisions at the corner of the eyelids. It is also a standard procedure for people who want to undergo a double eyelid surgery. It was reported that 8 out of 10 patients who go through double eyelid surgery opt for this method as well. 
Double Eyelid Surgery
Tourists from neighboring Asian countries who seek a plastic surgery in Korea aims to get a double eyelid surgery. This procedure is known to change the "monolid" look into a "double eyelid" appearance. "Monolid" refers to having no crease or folds in the eyes. It is a common trait among Asians all over the world. By getting a double eyelid surgery, the surgeon will reposition or remove excess tissues on the lids. 
Jawline Reduction
Jawline reduction is invasive as it requires creating an incision inside the mouth and shaving off the mandible to achieve that "V" look. Many foreigners who want to soften their strong jawline choose this procedure to get that "V" facial shape. The aesthetic of having a sharp chin is also very popular among Koreans. 
Forehead Augmentation
Forehead Augmentation typically lasts an hour and involves inserting an implant beneath the skin of the forehead. The fillers or implants are used to make the forehead appear fuller and rounder. 
Chin Augmentation
This procedure uses dermal fillers or implants to provide the patient a more defined and angular face. Chin augmentation usually takes place alongside rhinoplasty to balance out the facial features of a perfect silhouette. 
Hair Transplant
This is a cosmetic procedure prevalent among men who suffer from hair loss and receding hairline. Hair transplant involves transplanting someone else's hair onto the patient. It is less invasive as the other procedures on this list as the surgeon would only need to graft hair follicles to the balding spot on the head.
Today, South Korea is one of the leading countries regarding surgical and non-surgical cosmetic treatments. Because of the doctors' competency, more tourists are enticed to get a surgery done by their board-certified doctors. Aside from the lower cost, their use of state-of-the-art equipment also plays a role in their popularity and success in medical tourism.